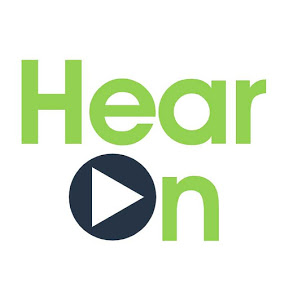 The Hear On suite of learning videos was created for families of children identified with permanent hearing loss. They were each created with a clear parent need for information in mind. They are roughly ordered as we think parents may best make use of them. But of course each family has their own particular journey. The videos start with the first ABR appointment and move on from there. Watch them in order, or jump around as you like. Invite others important to your child's care to come watch as well. Welcome. Please come back often to see if we have posted something new.
Each video was crafted and revised based on the input and feedback of established professionals in the field of Audiology and Speech-Language Pathology. We are also hoping to collect feedback from parents who can help us by pointing the way to new videos and how to revise our current videos to better meet their needs. Let us know what you think. Contact us through the link here.
VIDEO – Deaf child hears for the first time
A deaf three-year-old in the U.S. hears for the first time. He's the first child in the U.S. to receive a special type of auditory implant placed directly on the brain stem.
VIDEO – "Nobody Suspected" – A Parent's Perspective on Children's Hearing Loss Diagnosis
Helen Cotton-Leiser, a parent partner in NICHQ's Improving Hearing Screening and Intervention Systems (IHSIS), shares her story of her two daughters' hearing loss diagnoses.
VIDEO – Snack Rap Song – Fun song for Kids – Learn ASL
Fun song for babies, preschoolers and kids to learn ASL signs!
Potty humour
A young boy uses a high tech communication device to have dinnertime conversation with his sister and potty talk with his brother.
YouTube video by OneKidsPlace
This video by One Kids Place explains and demonstrates Aided Language Stimulation, a partner strategy used to encourage and expand AAC use.
YouTube Video "Becka's Hoarse Voice"
A short video clip of Becka presenting with a hoarse voice. Mom attempts to have her talk and recite
VIDEO – 7 Tips for Talking with the Child Who Stutters
The video discusses 7 important Tips or Guidelines for talking and interacting with your child who stutters and the handout can be printed.
VIDEO – Stuttering and Your Child: Help for Parents
An excellent 30 minute video for parents, with examples of children stuttering, parent experiences and strategies from experts.
Please note: This video has some therapy options that are different from those offered by the York Region Preschool Speech and Language Program. Nevertheless, the principles remain relevant to parents in York Region.